5 tags
the dying culture.
My people are the Kiowa people.  I'm sure you've never heard of us.  There are roughly 9,000-12,000 Kiowa left in the world. Yes, the world.  We invented the papoose and used to inhabit what is now Arizona and much of the West, but now we have one reservation tucked away in a shitty part of Oklahoma. The reason there are so few of us is that many of us were killed in a general...
4 tags
finally gooping.
there is a detox that I have been wanting to try- "goop" detox. I never had a blender for soups and smoothies, and I never had enough money to purchase all of the required greens.  However, I have both now, so I'm finally going to do it through this week. The reason is two fold-  1. I gained a bunch of weight through a combo of no gym, lots of food and a new anti-depressant...
typewrite illiterate.
as I choose to share my thoughts on tumblr I am not going to run through the gambit of shit I have been going through the past fews weeks. Suffice it to say all of that shit led up to this monumental occasion in  which I exhibited the least flattering behavior possible. Three things. 1. I cannot use a typewriter. It's not that it's the keys or the way it functions, it's the...
the break up with booze.
I have always had Laetitia in my life. I had never been broken up with. Never did I ever smash things against a wall, just to break them. Never did I need a "break up playlist"  Since I've been back to Brooklyn, I don't have a Laetita.  I got broken up with. I've lost my wallet (this is NOT, in any respect "new') and I definitely smashed things against...
falling off the wagon/pre drank detox
First of all, Happy Birthday! to my friend Sam! It is her brunch I am going to later, so I figured she deserved a shout out :) This pre- half training week was supposed to be an exercise in… exercise but it was mostly not. I went to the gym once and did yoga once. Next week I have to go EVERYDAY, so we'll see how that pans out.  It was also the continuation of my eating...
3 tags
I think this is what happens when you grow up, my...
Essen, Jura, Denken (Eating, Law, Thinking), aka this thing that you are reading,  has been a great online support for me. I express my thoughts, I have a sprinkling of followers and people on facebook sometimes read what I have to write. This post is long, but it's been a week in the making.  It makes me happy that people take time out of their busy days to read my things- it's...
it's almost time for me to go back to New York again.  I always forget what a huge comfort&support my family is to me- and how lovely it is to just sit at home and relax and look through old photos, eat and laugh.  I am so lucky to have all of my family members and I am so lucky that they are all happy and healthy. We plan marathons, make fun of things together, eat together, etc. My...
2013- won't be unlucky because I have a wavy cat
Rappers are always saying "Imma do me." Mostly, I thought, what the hell does that mean? As a 7th grade die-hard of DMX, I was under the impression it meant a variety of dirty things.  If I am honest with myself, I believe in a plethora of things. I believe in luck. I believe, when off of my meds, that strange terrible things will happen if I get rid of a broken perfume bottle. To...
3 tags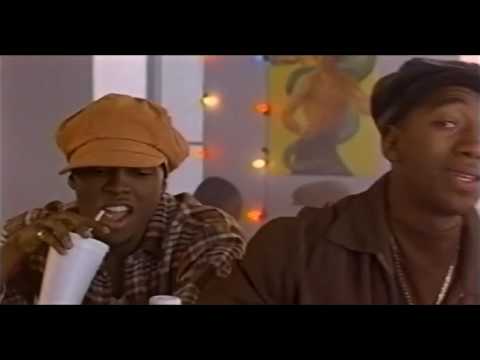 so.many.things.
Today, instead of sleeping in all day like I wanted to, I  journeyed into the great pit that is my room. I am slightly OCD. Part of that is my complete and utter unwillingness to get rid of stuff. It's definitely not as bad as it used to be, but anything can set it off.  I have two bags of stuff that NEEDS to go to goodwill- and has needed to- for a long time- but if I give them away-...
the dilemma of the woman.
taking a break from crim pro studying (because I might go crazy), to sort out some thoughts. Yesterday, my boyfriend and I were at the public library when he saunters up to the table with a pile of pleasure reading books in hand, while I am furiously jotting down tiny note cases in my crim pro. book. He looks at me, expectantly.  "What did you get?" I asked him. I looked at his...
"Most people die at 25 and aren't buried until they're 75."
– Benjamin Franklin  (via thatkindofwoman)
4 tags
Read Me! →
this article is a great read to find out what's going on with our food… and what could happen to NY local farmers if this takes place here! Do we really want chemicals in our food Local farmers getting sick and losing money Our ability to trust purchases made from local farmers?
6 tags
small starts
I'm in law school. We are almost at the point where we all become insane and adderall becomes more precious than solid gold bars. We chug monster drinks and five hour energies. We acquire at LEAST 10 new gray hairs.  We tend to neglect everything. Our bodies. Our healthy habits. Our… everything.  It's really not time to be thinking of ANYTHING else BUT finals.  However, I have...
3 tags
new direction.
Until now, this blog has been mostly complaints, a way to show case my writing and a slew of other things that aren't very important. No one really wants to read about how I was crying in a cab after I thought my boyfriend broke up with me. Right? Right, I am going to pick up a nice journal for those things.  HOWEVER! I do believe blogs are extremely powerful and I think they're a...
new york, as it is.
this morning i took a cab from my friend's apartment in Manhattan. How utterly snobby and wasteful of me, but I did not trust myself on the subway system this morning (I did not want to be the crying girl that everyone stares at).  Unlike the usual NYC cab driver, mine was a chatty cathy. Which, despite my desire for complete and total silence, I enjoyed. It made me smile.  The cab also...
pumpkin oatmeal & gingerhoneylemon green tea
it's finally cold.  Which means my body thinks that I am not a 25 year old in Brooklyn who still has to fit into her suit for work, but a huge grizzly bear up north who has to frantically eat everything because she is going to hibernate for 6 months.  seriously, it wants me to devour every carby, cheesy, fatty warm thing there is.  This is not OK, as my suit fits perfectly and does not...
a note on the debates
Let me start with… I am a liberal. A very bleeding heart liberal when it comes to social policy. And green energy. Sometimes, I agree with the conservatives on fiscal policy. Woops.  I love President Obama. Honestly, the man could probably tell me that to make America great I would have to eat my own feces for breakfast and I would still love him. That might be extreme, but whatever. Man is...
5 tags
A Girl on "Girls"
I rarely write reviews of TV shows or movies mostly because I don't really know how to review them. or someone's done it far better than I could have ever done it.  But I DID feel the need to write up a small post about the Lena Dunham show "Girls" (I think my boyfriend wanted to do the same, but whatever, his will be much more insightful).  Let me start with… I...
4 tags
Happy Anniversary, Brooklyn!
sometime around this week or last week, I moved to Brooklyn, a year ago.  Brooklyn and I did not get off on the right foot. I felt the same strange, lost, bitter, lostlostlostlostlostlost feeling that Scarlett Johansson portrays oh so well in "Lost in Translation."  I had just lost a majority of "good" friends back home. I was plotting ways to get out of Brooklyn yet I...
3 tags
little life, big worries?
tonight I learned some sad news. Not going to go into detail, suffice it to say I found it pretty heartbreaking and I admire and love the courage of one of my friends so very much.  The news got me to thinking about our little life. or rather, how small the amount of time we are given to live our lives is. Not to say that what we do in life, or the impact we can make during our lives is little,...
3 tags
mental illness: what it is, what it is not, what...
In the wake of a perfectly "normal" person- with a background just like mine, or yours or the girl who sits in the cubicle across from you- shooting up a theater in Colorado, we have to wonder… why? The shooting has of course sparked a huge debate on gun control; what we should do with guns, what we shouldn't do, who should and should not have them. Which is all fine and...
toro y moi- good for studies.
there are lots bands and music and other things that please my ears that I'm really into right now. Just got into the Black Keys (from my native Akron, should have been a long time ago, for shame!) and the plethora of other bands that have made their way into my ears from Pitchfork, friends and various bars. However, most times I really need to calm down. Also, since it's getting to...
3 tags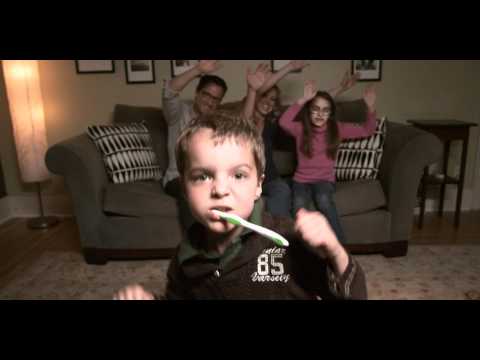 limoncello for your troubles, for your lonliness
yesterday, two of my clients died (I work with terminally ill cancer patients). Also learned that people in law school don't like me and I am generally blue. Time for limoncello. I've been meaning to make limoncello ever since my dear friend and I would order them in 3s from Mitch (mein lieb!), the waiter who nursed a crush for… both of us.. And I never got around to it.  This...
kleine schrift
dearest of lovely readers, Essen, Jura, Denken started out as a food blog, which was to be combined with my thoughts on law school and interesting happenings in the world of law, food and New York. and maybe some thinking.  Essen, Jura, Denken (respectively Food. Law. Thinking.) has  turned into something that I DONT want it to be.. a sort of an online journal for my random ass emotional...
fete fuer vater.
today is father's day. which is a strange day for me in general…  1. if you respect your father, you should respect him EVERYDAY, not just one day. AND  2. Family, in general. Before I go any further, and before you people start to hate me, I love my dad. He's a great person. A hard worker. He's talented at EVERYTHING. every.goddamn.thing. He just wants to see the good...
gritty NYC
I have not seen the glamorous part of New York in awhile.  or at all.  after my gym made a surprise move and took my sixty dollar membership fee out today instead of the 19th like I told them to… I have about 2 dollars and 10 cents to live on for the weekend.  I've seen people seize, vom on the subway. I've made visits to clients in tiny, smoke-filled apartments who are dying...
grumpy.
last night, someone stole my phone. My precious, precious phone (I mean, let's be honest, I was in love). They can't use it anymore because Verizon has turned it into a brick. My friends are kind enough to offer their old phones (leading me, once again, to the conclusion that I have some of the best ones out there), so I'll be up and running very soon.  but…. why would...
kleine milestones
(I am probably ONE of the MOST reflective people you've ever met/read. I finished my first year of law school Wednesday- so time for some serious reflection). I've wanted to be an attorney for a very long time, so I suppose it was this desire that led me to law school. Obviously.  but if I had to say what led me to THIS particular law school, I would probably say the Animal...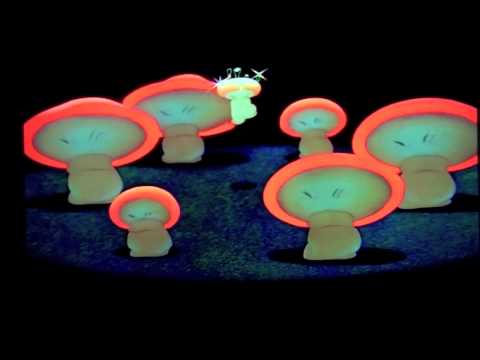 lessons from a birthday.
Today, since I had a decent amount of a property outline done, I mostly perused my facebook and looked at pictures of people from high school. something I normally do not do because a. I do not have the time and b. some of their lives really. REALLY depress me. Mostly I just stalk my current friends and my law school classmates, my boyfriend.  … however looking at all of their pictures and...
The trials of a half a century. →
I am about to turn. old old O L D Ever since I was wee, I thought of 25 as old. When I learned how to actually do simple math (at around age 18 or so), I realized that 25 is 1/4 of 100 and so it is my quarter century birthday. ugh.  And if the past few weeks are an omen of things to come, I should take up Buddhism and fast. Death.infection.Craziness.Finals.My now infamous "I am not...
everything (will be) illuminated
we want to think we are strong  and can stand.  entirely on our own.  of our own accord. but trees cannot stand without water and light and even the smallest microbe needs something. light darkness. dry. wet.  and those are the smallest of microbes. As the greatest of beings, humans need a lot more.  a.lot.more. because we can understand all of the things around us.  the sadness and...
bringing it all into perspective.
sometimes we think the world revolves around us.  and our tiny teeny trivialities.  These past few months have been very hard for me. Probably, some of the worst I've had. maybe this is over-confident and annoying. but I have always been great. at everything. I have always made everything. The team. the cut. Varsity. states. the judicial panel. President. the internship. Always.  These...
enjoy your rabbit
Sufjan Stevens is one of the only things I would take time out of my morning full of business to write about (seriously, so much to do, yet SO MUCH love for Suf). That little magic gem that is Spotify pointed me to a part of Suf I haven't heard before. "Enjoy Your Rabbit"  (released in 2001- get real I was still listening to DMX in high school) is an album dedicated to the...
into the wild.
now is the time where I stock up on posts because it's starting to hit home that finals are closer than further away. (seriously WHERE did the semester go?)  I am going to embark on the familiar but still very scary and time consuming task that is finals studying.  and BECAUSE of this I have grown quite nostalgic. I came to New York to go to law school, live in a city I have loved for a...
I am a sore loser.
When I was little and I used to play the game Pretty, Pretty Princess with my dad and my sister (best played with my father who looked hilarious in all of the plastic costume jewelry), I used to lose.  Sometimes.  And when I lost I would often either… a. sulk in a corner b. flip over the board c. tell my dad that he was the ugliest princess in the world.  This is bad. As I grew, I got...
the death of an orchid
I usually kill all plants.  all.plants. bamboo. killed it. Cacti, dead at my hands. Aloe plant, done for. Orchids… don't even get me started.  So I am pleasantly surprised to see my current orchid still standing after about four weeks. An incredible record for me. This time I am not sad about the death of my orchid, because its dying coincides with the dying ( I HOPE) of the winter...
12 Great Articles that Inspired Films →
theatlantic: tetw: A Tetw reading list ****One we forgot**** Four Good Legs Between Us by Laura Hillenbrand - Seabiscuit The Man Who Knew Too Much by Marie Brenner - The Insider Death of an Innocent by Jon Krakauer - Into the Wild The Muse of Coyote Ugly Saloon by Elizabeth Gilbert - Coyote Ugly Racer X by Kenneth Li Rafael - The Fast and the Furious The Return of Superfly by Mark Jacobson...
detox.
my poor body. it really hates me.  I am pretty sure there are starburst stuck to my intestines. Not to mention the plethora of bad foods I've been throwing in there and my COMPLETE, TOTAL and utter lack of exercise.   It's hard to find a balance though. I remember once upon a time, when I wouldn't let myself touch a french fry, cringed at the sight of anything fried and even...
"When you're young, you think everything you do is disposable. You move from now..."
– Margaret Atwood